Employee Handbook: The Holy Grail of HR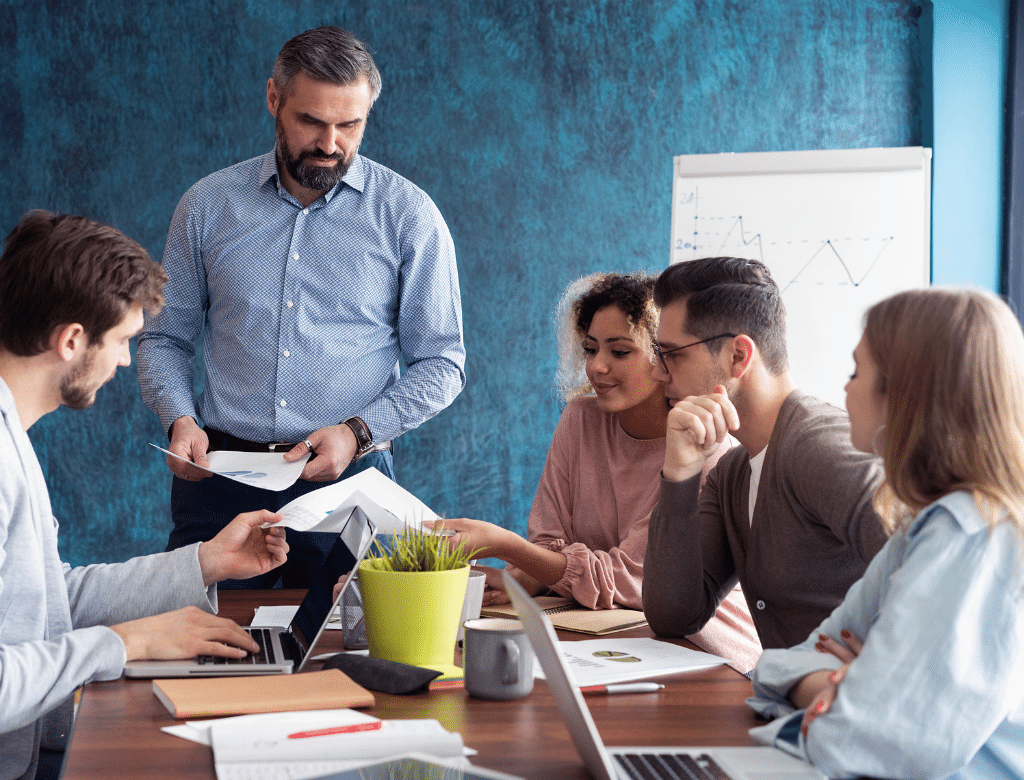 If you have managed to successfully outlive the initial turmoil of establishing your startup then chances are that you are now aiming to move forward from bootstrapping to building a team which will help you grow your business further. Regardless of whether you are in the beginning stages of hiring employees or have been in the practice for some time now, you will need a guide book, establishing the dos and donts for your staff. This document is commonly known as the Employee Handbook.
Simply put, Employee Handbook is a manual for what your employees can expect from the company (and vice versa) which in turn helps your workforce to understand the parameters of not only their job but also the work culture they are operating in. Although every business has its own customized set of rules and procedures in place when it comes to employee matters however, certain policies are common in fact essential in all employee handbooks to ensure a well-defined work place mechanism. So, unless you're your business's sole employee or you're running a strictly family owned enterprise you need this booklet in your corner.
THE OUTLOOK
Not having clear employee policies can mean big problems. Employees often look for loopholes when they try to justify behaviour outside company's set expectations and they refer to your employee handbook to find them. Hence, it is vital that your handbook should provide clear guidance to reinforce your policies. A good handbook primarily shall:
Establish the tone and operative attitude for your organization
Encapsulate rules and policies reflecting your company's culture
Provide a clear and consistent message for your employees
Safeguard your interests in case of any disputes and disagreements
Reinforce your position when you need to terminate an employee
Additionally, companies have to make sure that the content of the handbook is reflective of as well as inclusive of the applicable federal and provincial/state laws, rules, regulations, policies and guidelines pertaining to all employee related matters. This also means that you need to periodically update your handbook every few years to be sure that new law/s and revisions are factored in thereby ensuring legal and regulatory compliance.
Although, it is ideal to get a professional such as a lawyer or short of one, an HR specialist even, to draft your employee handbook for your business however, in case where you want to attempt drafting it yourself, below is a broad framework condensing the general structure of a wholesome handbook:
Introduction to the Company – this will essentially include an overview of your company's vision, its core values, behavioral pattern/s and other relevant information pertaining to the business itself.
Operative Philosophy/s of your Business in Employee Related Matters – this section covers the company's Human Resources domain such as its philosophy on inclusivity/ equal opportunity, discrimination, employee development, work ethics, communication policy etc.
Employment Practices – this area discusses the requirements and prerequisites for employment being offered and shall include specifics applicable to each employee such as working hours, public holidays, granted leaves etc. In a more detailed version, you could also include relocation criteria and expectations as well as variants of secondment if practiced at your company.
Compensation – this, as the title defines, covers the compensation mechanism adapted by the company. It can also cover your legal bases by explaining things like payroll deductions, overtime and such other variants. If you are a startup then be mindful that for most startups compensation goes beyond the monthly salary offered and extends to stock options as available to, if not all, certain employees of the company. These are obviously subject to certain conditions however; your company's general approach regarding this is broadly covered under this mark. Alternatively, certain sales related jobs are compensated in two folds i.e. a base salary plus commission. All of these verticals, and more, relating to the compensation as offered by the company are discussed here.
Benefits – now that we have discussed compensation, the next logical item on the list remains the fringe benefits. Everything else, other than the monetary reward, which the company is offering are detailed under this mark. Your fringes could include anything ranging from gratuity, pension, medical insurance, bonuses to paid time off such as maternity/paternity leaves to travel and other allowances. Also, businesses need to be mindful that certain kinds of time off are enforceable by law and therefore, it is essential to align your employee handbook with the prevalent and applicable laws.
Performance Management – this is the section where employee promotion, demotion and KPI criteria is set on the most basic level. This section largely discusses company's approach regarding the mechanism, the frequency of performance reviews (i.e. is it done yearly or quarterly), the factors that are taken into consideration and resulting reward system and/or associated variations. Some companies have a minimum time limit set which the employee has to complete during its employment with the company in order to become eligible for the promotion route. All such variables are discussed below performance management.
Employee Conduct – this is, simply put, a roadmap of how employees are expected to act and your point of reference in the event of any dispute arising. This section of your handbook could very well turn out to be the most crucial of all as it speaks to your company's culture, set out expectations and establishes the consequences for not meeting those expectations and, if adequately drafted, can mitigate the possibility of many employee related litigation/actions against and/or involving your business. It includes factors as basic as the check in and check out time for employees, their attendance, dress code and code of conduct as well as other rather critical areas of concern such as company's discrimination and harassment policies, confidentiality criteria (as applicable on company employees), non compete and non solicitation protocols (if required), whistle blowing policy, health and safety procedures etc. in place.
Employee Relations – as the title denotes, this relates to dispute management. Employee relations generally covers the course of action in case of disputes, disciplinary procedures that are put in place and in case of grievances amongst employees or against the company, the procedure to be followed to settle it in the most effective manner. This answers to important disciplinary queries such as in case of complaints made – what is the standard procedure to be followed, what are the security measures, if any, provided to the complainant and how is the complaint to be resolved.
Separation and Termination – Here the exit procedure and process of any given employee of your company is detailed. It also discusses different scenarios of termination and lays down applicable procedures for termination/ separation in case of retirement, death, incapacity and/or willful misconduct. Additionally, the exit interview process, the forms/clearance required in stated scenarios and other such variants are also spelled out here.
Acknowledgment of Receipt – Be sure your employees understand everything in your employee handbook, and require that they sign an acknowledgment of that understanding. By signing the Employee Handbook, your employees are attesting that they not only understand what's inside, but that they promise to abide by it. Having all of this in writing also helps you comply with applicable employment laws while giving your business needful protection when it comes to employee related legal issues.
Employees who know what to expect are generally happier at work. Alternatively, ignorance of company policies on the employee side can result in poor performance. With your Employee Handbook, not only employees but also management is held accountable as both parties are required to abide by set guidelines. When they do, it's a win-win situation for everyone.